Dubbed the most extreme terrain racing on the planet, Dakar Rally journeys through the roads with complex and extremely difficult terrain. Held annually since 1978, the Dakar Rally Championship title is a dream for speedy and adventurous drivers.
The race in 2018 is the 40th race of Dakar Rally – the most fierce and dangerous terrain race in the world today. Dakar Rally historical pages are still being written in 2018 with challenges taking place along the way from Peru, through Bolivia and to Argentina.
With 5 test categories for 5 different vehicle categories: motorcycles, 4-wheel terrain motorcycles, cars, XSX terrain vehicles and trucks. More than 500 racing teams participated in this year's competition, including producer teams as well as freer teams.
The only way to conquer Dakar is to overcome challenges, combining strength, perseverance, willpower and determination. This year's route lasted for 2 weeks and spent about 10,000km with extremely difficult terrain.
In addition to the carefully prepared racing cars with high durability and stamina, going through difficult roads, the riders must know how to calculate and maintain the optimal strength for each road segment. Depending on the day, the distance and type of terrain will vary, from rugged rocky areas, to sandy deserts, from endurance runs to those that need speed sprinting.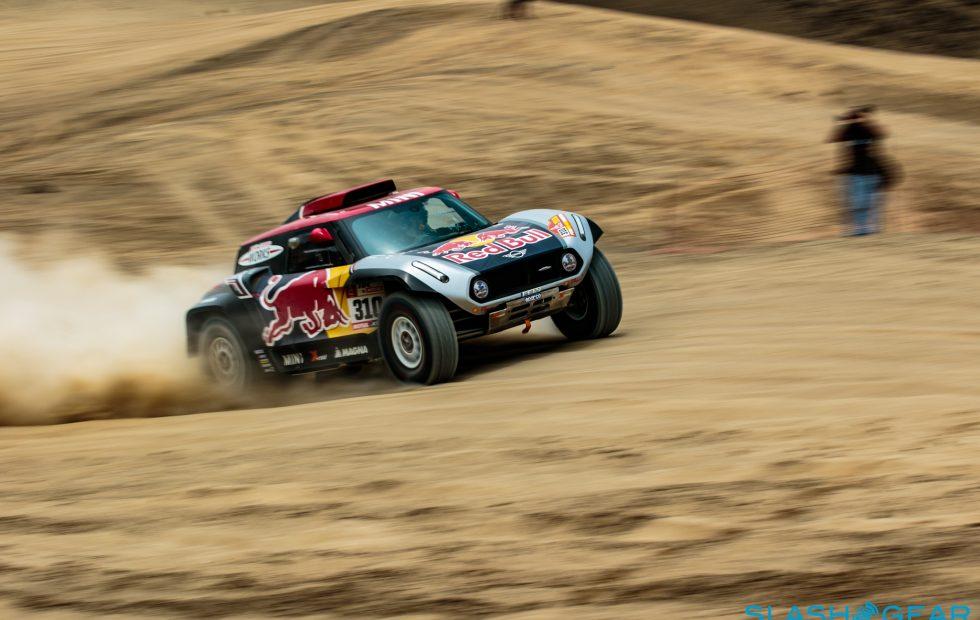 At the Dakar Rally 2017, the Peugeot team won the race with Peugeot 3008R. In this year's car class, SsangYong returns to Dakar Rally which is gaining attention. The X-Raid Team also adds new John Cooper Works Mini racing cars that are much improved compared to previous seasons, expected to make a breakthrough in the tournament.
The journey of the race goes through extremely harsh and difficult terrains with the terrible heat of deserts, sand, boulders, dangerous roads that require very high handling techniques. Therefore, riders must use real off-road racing cars with specialized design to cross the road and many challenges at high speed. Competitive racing cars may be forced to leave before going through races.